The Beer Guide: Bolivia
Sometimes, I use affiliate/sponsored links with my recommendations, which if bought through might earn me a few pennies at absolutely no extra cost to you. This helps with the cost of keeping this site alive so I can continue to guide you on your travels. Please remember that I would never ever ever recommend anything I don't or wouldn't use myself. Big thanks to each and every one of you who have trusted my recommendations so far! Lozzy x
Being the continent's poorest country in terms of GDP per capita, Bolivia was quite a shock to the system after hopping over from Chile (the highest GDP per capita in South America). This is clear to see across the country, whether we're talking about the Bolivian beer market, food, fashion or retail. With almost 40% of the population living below the poverty line (according to CIA World Factbook, 2011), this clearly has a severe impact on the mindset and spending power of the typical consumer.
However, Bolivia is home to some of the most weird and wonderful beers I've seen over the past six months. In general, the nightlife scene is overrun with cheap imitation brands of vodka, rum and whiskey with only the most elite, high-end bars being able to stock premium brands from the beer and spirit world. Here are the best trends, insights and brands of Bolivian beer.
5 things to know about the Bolivian beer market
1. Sharing time is over
Rather refreshingly (as I was getting tired of writing about 1L bottles), Bolivia is the first country we've discussed so far to break the trend of larger bottle formats dominating the market.
Across the country it was far easier to find individual-sized cans or bottles in both the on-trade and the off-trade. Even the larger serve bottles of Bolivian beer in the on-trade are at around the 600ml mark, compared with the litre I'd become so accustomed to over the previous three months.
2. Regional beers split up the market in Bolivia
As with a lot of the Latin world, regional beers carry a lot of weight, and the most commonly found beer tends to come from the particular region in which you find yourself. Bolivian beer brands such as Paceña (La Paz), Sureña (Sucre), Potosina (Potosí), and Taquiña (Cochabamba) all somewhat dominate their region, so much so that the only really national brand feels like Huari.
There is a real feeling of pride among Bolivians for their town/region which means consumers form a real attachment to the local beer brands; similar to the case of Spain in which regional beers divide up the country.
There is little in the means of international beer brands here, predominantly because the price point is simply unattainable for such a large chunk of the population, with Corona feeling like the most commonly seen brand from outside of the country.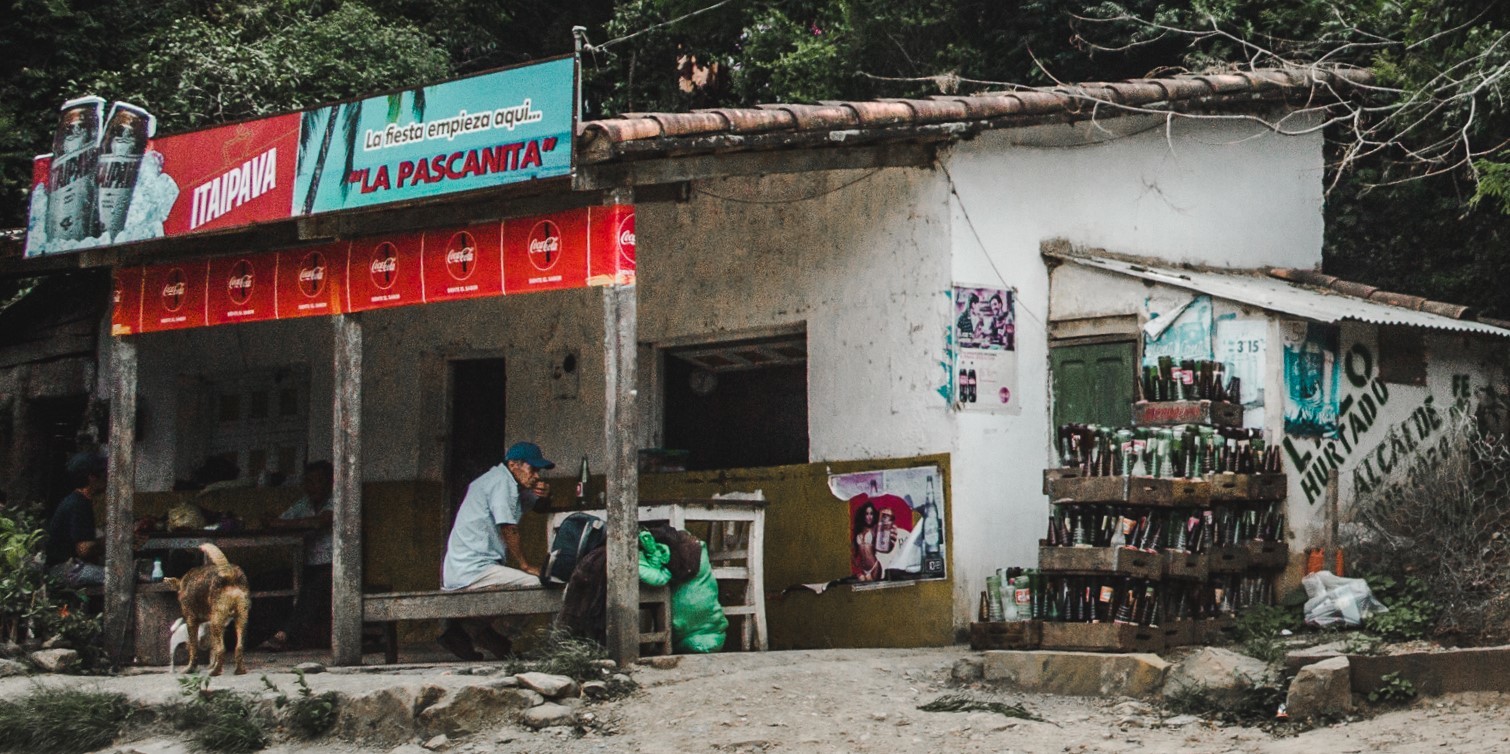 3. Flavour of the month
A lack of international and craft beer is more than made up for in flavour varieties, using some interesting choices of locally-sourced ingredients. As well as honey beer, a fairly typical flavour variety, in a Bolivian beer fridge you can find the likes of quinoa, coca leaves, chilli and even cactus-flavoured beer.
Now, some of these certainly went down smoother than others – the cactus was particularly sharp, excuse the pun – but it was interesting to see the innovative use of local and cheap-to-supply ingredients to add a splash of flavour and taste exploration to Bolivian beer.
4. Bi-cervecina: The perfect traditional Bolivian pick-me-up
On top of some curious choices for flavour, Bolivia is also home to a particularly interesting beer, Bi-cervecina from the brand El Inca. This incredibly sweet dark beer is common to find across the country, and at only 3% ABV, presents a very different dimension to the Bolivian beer market.
As well as the strong play on the Inca heritage (which you also find in the soft drinks market in the region with Inka Kola), in a country that still follows many native traditions, this product had a particularly standout feature. The product is famed for its high energy properties – to the point that when I asked a local barman what bi-cervecina actually means and what it contains, I was told it is merely beer with energy.
Given the low ABV and 'energy drink' connotations, it has much more the feel of a beer mix than it promotes with its traditional style packaging and branding. People swear by its energy-boosting properties so much that it is common to see it included in their smoothies and juices for that extra get-up-and-go in the morning or a little kick to get you through the afternoon!

5. Maltita: A 'beer' for all the family
Sticking with the theme of high energy, the local brewery in the Potosí region, Potosina, offers a nutritious alcohol-free malt drink with 'flavour and energy for all the family'. Upon launching back in only 2016, the target was stated as predominantly children and people who are either sporty or ill – thus many adverts and billboards are associated with supplying energy for a full school day, homework or leading an active lifestyle (think Shredded Wheat style).
Whilst it is not uncommon for a brewery to offer and alcohol-free brewed malt beverage, what jarred with me was that Maltita's appearance gives off all the cues of a typical Bolivian beer.

Similar beverages, such as Pony from Cervecería Nacional SA in Ecuador, offer the same messages and nutritional benefits, but packaged in a format far more appropriate for children – plastic bottle, colourful design, playful font, etc.
The absence of an alcohol-free beer in the Potosina portfolio may have led the company to try and kill two birds with one stone; though in the process stretching the Maltita brand too thin in its effort to be both a nutritious energy drink for kids and an adult accompaniment to food.
That's it for this time! Up next is a discussion of beer in Peru, land of the Incas and home to one of South America's most famous beers, Cusqueña.
Enjoyed this branding analysis of Bolivian beer?
Check out our branding beer guides for other Latin American markets:

Liked this post on Bolivian beer? Save any image in the post as a new pin on Pinterest to be able to find it again later!
Last Updated on 28 December 2022 by Cuppa to Copa Travels
You May Also Like
17 October 2017
2 March 2018
13 July 2018